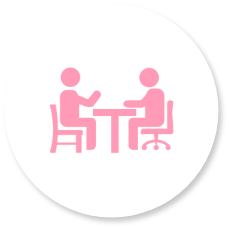 Clinical Consultation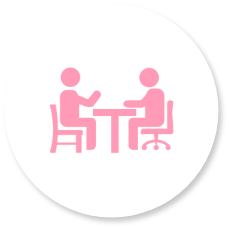 Every patient consults with one of our breast physicians or breast surgeons, who will conduct a thorough history and physical examination.
Concerns that are frequently addressed in a consultation include:
breast cancer risk factors, and what can be done to decrease breast cancer risk
hormone replacement therapy and breast cancer risk
breast symptoms and how they can be managed
family history of breast cancer
whether or not genetic counselling is necessary
mammographically dense breasts and implications for screening
what a breast MRI is and whether it is indicated
Each patient will have many opportunities to ask questions and receive advice. The breast physician or breast surgeon will review each patient's imaging with the multidisciplinary team and provide the provisional results verbally on the day. Each patient will see their doctor at least twice throughout the day.
Following the visit, the breast physician or breast surgeon will complete a report to the referring GP, which addresses the reason for referral as well as any other concerns the patient may have indicated. It summarises the results of the imaging and provides a recommendation for future assessment. If an MRI or genetic counselling have been recommended, a referral will be provided on the day.